NFL set to tackle excessive crowd noise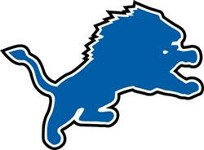 SEATTLE (UPI) -- NFL teams regard loud stadiums like Seattle's Qwest Field as a home advantage, but the league is looking to make crowd noise less a problem for visitors.

NFL officials are looking into the possibility of a helmet-to-helmet wireless communication system for visiting players to help them to work around the raucous crowds, The New York Times reported.

The concept is aimed at finding a level of equality for both sides of a football game in relation to penalties and success, without taking away from the fun and excitement of cheering for the home team.

"That's what our game is about: our athletes and coaches playing at the highest possible level and being able to execute their game plans," said NFL Commissioner Roger Goodell earlier this month.

"To some extent right now, I think we are hindering that a little bit," he said, "because they come into an opposing stadium and they are not able to put the full offense in, they are not able to run plays in, they are not able to change the plays at the line of scrimmage."