TALLAHASSEE FL (UPI) -- The Florida Supreme Court has admonished a state judge, and the judge will resign, for using his office laptop computer to look at pornography.

Pinellas-Pasco Circuit Judge Brandt Downey III has agreed to resign effective Jan. 1, the Tampa Tribune reported.

Chief Justice R. Fred Lewis called Downey's actions "a dark cloud on all of us." Allowing him to remain on the bench until the end of the year is "almost a deal with the devil," Lewis said.

Downey threatened the courthouse computer system by introducing viruses from the Web sites he visited, Lewis said. Staff members were also exposed unwillingly to pornography.

The judge said that he "humbly" accepted the reprimand. He said he has written a formal letter of apology.
CHATTANOOGA TN [AP] - Police in Chattanooga have charged a 69-year-old landlord with spying on a 20-year-old female renter.

Officers arrested Leasie Eugene Roberts after finding a video camera in a light fixture in one of his rental properties.

The renter told police she became suspicious Monday when she found what appeared to be a camera tucked between two stuffed animals on her night stand. She says Roberts told her it was part of a smoke detector.

When Roberts came to the property on Tuesday, he said he was replacing overhead lights in the bedroom, but the woman renting the unit was suspicious. An investigator for her attorney found a camera with a transmitter hidden in the light fixture and video recorder in the attic.

Police say they found video recordings of four young women at Roberts' house, along with several wireless cameras and guns. He's charged with unlawful photographing and firearms violations.

Roberts declined comment.

Police say Roberts owns a couple of dozen rental properties.
[UPI] - Workers in the Ulyanovsk, Russia, received an unusual order from the area's governor: Go home to your loved one, relax and let nature take its course.

It was the most direct attempt yet to reverse the country's downward population trend, The Telegraph of London said Friday. Russian officials have been coming up with ways to help reverse what President Vladimir Putin called the country's biggest threat.

Sergey Morozov, governor of the Russian province, offered goodies for workers who took him up on his offer, The Telegraph said. His "Give Birth to a Patriot" campaign offered couples who give birth next year on June 12 -- Russia's Independence Day -- incentives ranging from appliances to a four-wheel-drive vehicle, depending on how many children the couple already has.

But the governor's incentives don't match the Kremlin's. During a speech in May, Putin promised to give nearly $9,599 to every mother who gives birth to a second child, the newspaper said.

With 793,000 more deaths than births in 2004, the Center for Demography said Russia's 142-million population is dropping faster than any other on the planet, The Telegraph reported.
NYPost.com - An angry Clay Aiken clashed Thursday with Diane Sawyer for asking him whether he is gay.

"I don't understand why you want to know," Aiken shot back. "I don't understand why it's any of your business.

"At some point, [the question] becomes just really rude, you know?" he said in an interview that aired Thursday on "Good Morning America."

The "American Idol" runner-up has been the subject of gossip about his sexuality ever since he became an overnight star in 2003.

And this year, the question became especially sordid after a former Green Beret claimed that he hooked up with Aiken through a gay Internet site.

Sawyer went right after Aiken, asking at the top of the interview if he was "ready to come out and say you're gay."

"That would not make sense for me do to that," Aiken said.

"You think I'm rude for asking?" Sawyer asked Aiken.

"I've gotten to a point where I feel it's invasive. Forget it. What I do in my private life is nobody's business anymore, period.

"I don't think you're rude because I figure people have a job to do," Aiken said.

"I just don't understand why people care, to be honest with you. I'm not spending my time with this anymore.

"This is a waste of my time."

Sawyer's questions were not popular with fans and gay groups.

"Media speculation about people's sexual orientation is not something we support," said Damon Romine, an official of the Gay and Lesbian Alliance Against Defamation.

"Coming out is a very personal, private decision that needs to be made by the individual."

"GMA" viewers also weighed in.

"A person has a right to his or her privacy," one viewer wrote on the "GMA" message board.

"Clay is trying to preserve this. I agree with him. What difference does it make?"

"Mr. Aiken seems tired and beaten down by this issue," wrote another viewer.

"People with no lives buy into the media speculation on his sex life ... Now, Mr. Aiken sees this is a no-win."

Wrote another viewer: "If Clay Aiken wants to be a role model and/or a hero he needs to put all this to rest by coming out or proving his heterosexuality -- not dancing around the subject like he is trying to hide something."

After a week 2 record of 13-3 [24-8 overall], the Legends cast a weary eye to the list of games for week 3. Can they keep up their blistering record? Let's find out...

Chicago 21 Minnesota 17 - An early battle for control of the NFC North division with both teams being unbeaten, we like the Bears' stronger defense to lead the way to victory.

Detroit 31 Green Bay 21 - With both teams winless this season, we'll take the Lions at home. Detroit just has better talent at this point.

Miami 24 Tennessee 14 - Another battle of winless teams, Miami should be able to pull out a win.

Buffalo 21 Jets 14 - Both teams have played better than we expected this year. We like the Bills in their first home game of the year.

Washington 28 Houston 24 - Two more winless teams. If the Redskins blow this game, expect Donald Trump to show up at a Redskins coaches meeting and shout, "You're Fired!"

Cincinnati 31 Pittsburgh 28 - One of the better games this weekend, we expect the Bengals to prove something to the Steelers at Pittsburgh.

Jacksonville 24 Indianapolis 21 - Our upset special of the weekend.

Carolina 28 Tampa 21 - Again, two winless teams. Something is very, very wrong in Tampa.

Baltimore 28 Cleveland 17 - If McNair stays healthy, keep an eye on the Ravens.

Seattle 21 Giants 17 - A cross-country trip will take it's toll on Big Blue. Seattle starting to their style of football.

Arizona 21 St. Louis 17 - We like the Cardinals at home.

Philadelphia 28 San Francisco 17 - After that choke job last Sunday, the Eagles have something to prove.

New England 31 Denver 17 - Patriots will be too much for a Denver team not playing well.

Atlanta 31 New Orleans 28 - Could be a trap game, but we feel it comes down to talent. Atlanta has the edge there.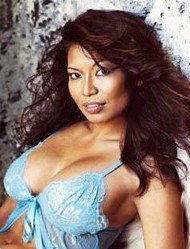 WSVN-Channel 7's Elita Loresca won the title ''America's Sexiest Newscaster'' in an online vote by readers of FHM magazine. Loresca is pictured in the October issue -- in rather revealing attire.

''Elita has done more than Ace Ventura to protect South Florida,'' the magazine quips. ``And she has also done it with a better figure than Al Roker.''

Loresca, 29, born in the Philippines, is a former obit writer for The Orange County Register, FHM says.

Among Loresca's quotes: ``People in Miami embrace curves. . . . Here, I can wear a cute sweater and still be professional.''

She also talks about getting hired at Channel 7. 'When I auditioned, they wanted to know if I could deal with anything thrown my way -- then we had hurricanes every week for my first six weeks. I repeated stuff I heard the night before on The Weather Channel; I'd mention `northeast quadrant' because it sounded smart. I even went to the bookstore and got a copy of The Complete Idiot's Guide to Weather.''
[News10now.com] - An undercover police officer got an unusual surprise during a prostitution sting.

Police said the officer was approached by Lisa Greene, 31, on Lodi Street. She got into his car, they drove to an alley and negotiated a deal.

But it was the woman who initially tried to make an arrest after asking if he was a cop. When he said no, police said she tried to handcuff the officer, and even used a radio to call for backup. That's when the police officer arrested her.

The woman on the other end of the radio, Elena Erwin, 20, was found in a nearby car and arrested.

Both women have been charged with criminal impersonation and conspiracy. Police believe the pair acted as cops as a scheme to try to get money from men who think they've been caught.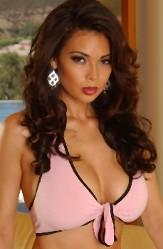 (Studio City, CA) Ultra vixen, goddess of glam, sultry sex kitten. Many
words have been used to describe the power and beauty that is TeraVision
president and Vivid contract superstar Tera Patrick, but this weekend Tera
will be referred to as the Diva of Dance.

Join Tera as she dances the night away at Rouge Gentlemen's Club in Van
Nuys when she takes the stage Thursday, September 21st – Saturday,
September 23rd for several shows nightly.

The top drawing feature dancer and fan favorite nationwide for close to 3
years has earned Tera her title as the Diva of Dance from club owners and
fans alike. Her presence on stage has been described as breathtaking,
sexy, and erotic, her off stage personality while mingling with guests -
rare, unique, and genuine.

With a passion for performing and meeting her fans Tera personally invites
you to take part in the party this weekend, only at Rouge.

"Over the last few months I have been feature dancing all over America and
it's nice to be back home", said the voluptuous brunette. "Rouge has
become a true hub of the adult industry in porn valley and I look forward
to seeing all of my friends from the biz and of course all you horny,
rabid fans! Teramania is in full effect!"

After each and every stage performance, Tera is available for polaroids
and autographs. Merchandise including her #1 selling title "Teradise
Island" and other hot TeraVision/Vivid movies will be available for
purchase.

If you don't happen to live in the Southern California area Tera can be
seen this month on the cover of Garage Magazine and inside DUB and FHM.

Rouge Gentlemen's Club is located at 14626 Raymer Street in Van Nuys, CA
91343. Please visit www.rougegentlemensclub.com or call 818-786-1822 for
more information

Tera Patrick fans worldwide can visit www.clubtera.com where you will find
exclusive photo sets, upcoming appearance schedules, news, and much more.
You can also purchase limited edition, personally autographed merchandise
as well as TeraVision/Vivid DVDs.

To view exclusive, extended trailers of Tera's most recent
TeraVision/Vivid features available nowhere else on-line please visit
www.teratrailers.com.

Porn Valley- Theresa Flynt, known for creating the successful HUSTLER Hollywood chain, is now heading up LFP Video Group's Marketing Department.

LFP Video Group is the parent company of HUSTLER Video and VCA Pictures, as well as the just relaunched HIS gay line.

In the past year, Flynt has been responsible for various licensing deals for HUSTLER, including the newly launched HUSTLER Lingerie line. In addition to her many accomplishments within HUSTLER, she holds a BA in marketing and has extensive knowledge of the adult industry.

Flynt will be working with Jeff Hawkins, Senior Vice-President, LFP Video Group, and Drew Rosenfeld, Creative Director. "We are very excited about the expertise and energy that Theresa will bring to our department," said Rosenfeld.

"With Theresa's experience in marketing and licensing in our industry, she will enhance our video line as well as provide marketing support for our distribution partners," said Hawkins. "I'm thrilled she will be working directly with the video department."

"I want everyone to know that HUSTLER Video is stronger than ever and we are focused and revitalized," said Flynt. "We couldn't have a better team!"
ATLANTA — All Americans between the ages of 13 and 64 should be routinely tested for HIV to help catch infections earlier and stop the spread of the deadly virus, federal health officials announced Thursday say.

The U.S. Centers for Disease Control and Prevention said HIV testing should become about as common as a cholesterol check. Nearly half of new HIV infections are discovered when doctors are trying to diagnose a sick patient who has come for care, CDC officials said.

"We know that many HIV infected people seek health care and they don't get tested. And many people are not diagnosed until late in the course of their illness, when they're already sick with HIV-related conditions," said Dr. Timothy Mastro, acting director of the CDC's division of HIV/AIDS prevention.

"By identifying people earlier through a screening program, we'll allow them to access life-extending therapy, and also through prevention services, learn how to avoid transmitting HIV infection to others," he said.

The announcement was hailed by some HIV patient advocates and health policy experts. They said the guidelines could help end the stigma of HIV testing and lead to needed care for an estimated 250,000 Americans who don't yet know they have the disease.

"I think it's an incredible advance. I think it's courageous on the part of the CDC," said A. David Paltiel, a health policy expert at the Yale University School of Medicine.

The recommendations aren't legally binding, but they influence what doctors do and what health insurance programs cover.

Some physicians groups predict the recommendations will be challenging to implement, involving new expenditures of money and time for testing, counseling and revising consent procedures.

Some physicians also question whether there is enough evidence to expand testing beyond high-risk groups, said Dr. Larry Fields, the president of the American Academy of Family Physicians.

"Are doctors going to do it? Probably not," Fields said.

But the recommendations were endorsed by the American Medical Association, which urged physicians to comply.

"This is important public health strategy to stop the spread of HIV," Dr. Nancy Nielsen, a Buffalo, N.Y.-based physician who sits on the AMA's governing board, said in a statement.

Previously, the CDC recommended routine testing for those at high-risk for catching the virus, such as intravenous drug users and gay men, and for hospitals and certain other institutions serving areas where HIV is common. It also recommends testing for all pregnant women.

Under the new guidelines, patients would be tested for HIV as part of a standard battery of tests they receive when they go for urgent or emergency care, or even during a routine physical.

Patients wouldn't get tested every year: Repeated, annual testing would only be recommended only for those at high-risk.

There would be no consent form specifically for the HIV test; it would be covered in a clinic or hospital's standard care consent form. Patients would be allowed to decline the testing.

CDC officials have been working on revised recommendations for about three years, and sought input from more than 100 organizations, including doctors' associations and HIV patient advocacy groups. The CDC presented planned revisions at a scientific conference in February.

Since then, the CDC has strengthened language on informed consent to make sure that no one is tested without their knowledge, and emphasized the need for doctors to provide information on HIV tests and the meaning of positive and negative results.
Search This Site

Syndicate this blog site

Powered by BlogEasy


Free Blog Hosting